Kim Kardashian is starting a new trend of wearing see-through tops and intentionally exposing her nipples. In the last week the curvy brunette has been spotted twice in NYC sporting this new look of sheer tops. She must be feeling herself these days – her outfits have only been getting more scandalous since she lost all that pregnancy weight. This mama wants to slut it up ever now and then; we are not complaining over here!
SCROLL DOWN FOR PICS.
Some people believe Kim is trying to bring attention to the #FREETHENIPPLE movement ( her sexy friend Emily Ratajkowski also participates in this campaign, see her exposing her nipples in these nude photos). In our opinion, she's just grasping for the usual media attention to bring more popularity to her reality show. Brainless people everywhere are falling for her money-making scheme, but how can they resist Kardashian's voluptuous beauty?! We can only hope she keeps up with these intentional nip-slips.
Oh well, enjoy the nip pics anyway!
Kim Kardashian See Through Top In NYC (Part 1)

:
What the hell is up with those rainboots? Kanye needs to put his girl back in check, she's looking kind of 1990 ratchet.
Kim Kardashian See Through Top In NYC (Part 2)

: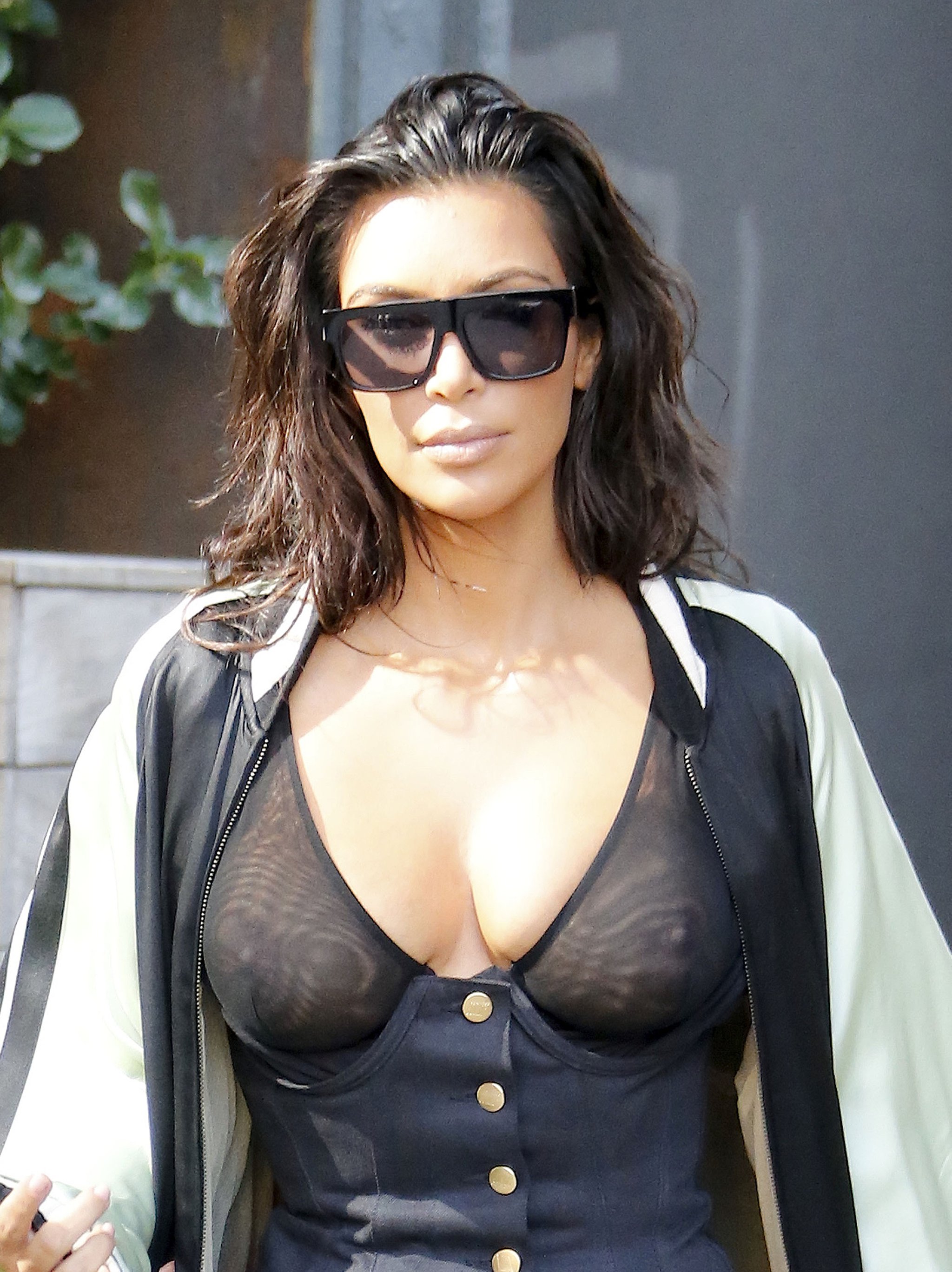 Kim went to Kanye's concert wearing this black sheer top, and damn did it cause a scene with the paparazzi! Her bod is looking healthy, but why did she have to distract us with those furry black slippers?! She needs to work on her shoe game. At least her melon boobs are on point!
See Kim's future sister-in-law Blac Chyna's hottest collection of naked photos here. I guess baring some skin is a family business…