Once again, Kim Kardashian models nude for GQ magazine. This isn't her first rodeo with the prevalent magazine. In fact, they exclusively picked her for their 10th annual 'Love, Sex and Madness' issue. I guess she does represent those things; sex (tape), love (3 marriages if you want to get technical with it) and absolute madness (Kanye West).
SEE BELOW FOR THE FULL COLLECTION.
Although this isn't her raunchiest photo shoot, she does give you some slight nudity. The photo below shows some nipple action, if you look close. If you want to see her totally naked, you need to skip this post and go straight to Kim K's nude collection. It's 100 times more revealing!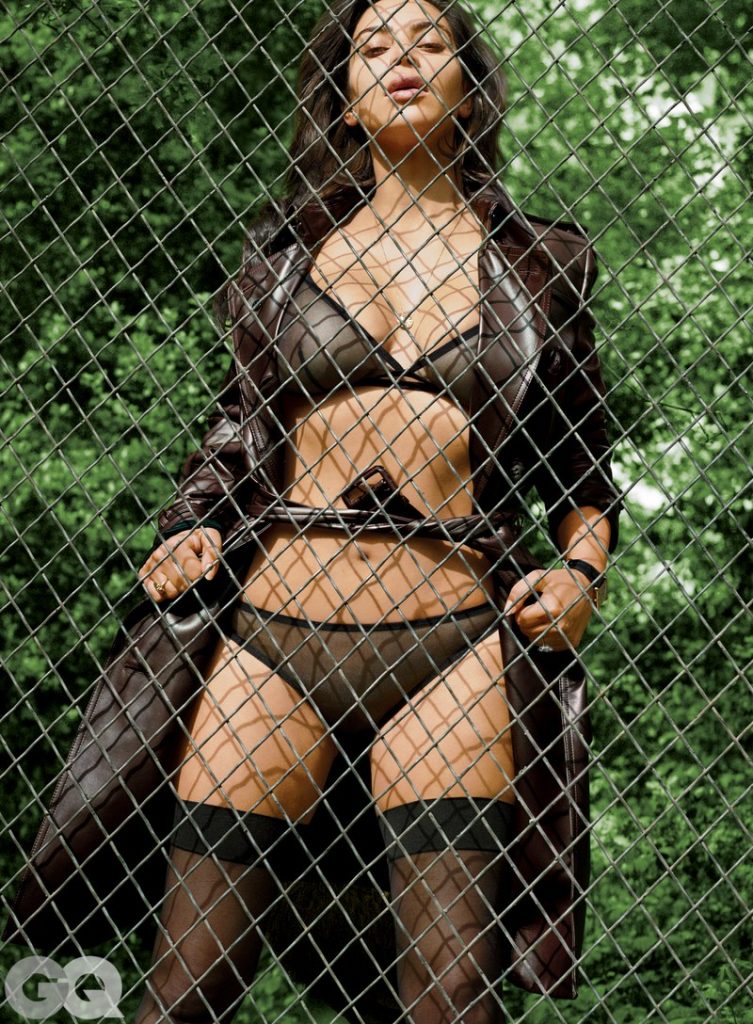 These celebs want to get all "artsy" in their shoots, but damn, come on! Just show us what we want to see which is just boobs, ass and pussy in a straight forward way. You know, in Emily Ratajkoswki leaked nude photos style. Why can't they go back to amateur tactics? It would get more publicity, that's for sure!
Anyway, enjoy her artsy-fartsy pics below!
Kim Kardashian Models Nude for GQ Magazine